You have a BestFan profile, but sometimes you just run out of content ideas? 🤯 Don't worry, we know that too! 😅 Creating fresh content on a daily or regular basis is a challenge that involves a lot of research and is not as easy as you might think. Those who know their target group already know what they like, but too monotonous content can be boring for them as well. If you don't know your target group yet, it's time to test, test and test.👨 🔬 👩 🔬 Try to experiment with different content and ask your followers for feedback. No matter if you are a micro-influencer or an experienced content creator, regular content is important. If you have no idea how to fill your BestFan profile with more content, read the article 📖👀 and get inspired. Maybe there are some content ideas for you and you BestFans page:
Content Idea #1: Create HOW-TO content
By creating value added content for your followers, you've convinced them onto your (BestFans 😜) page.👯  It doesn't matter if it's entertainment 👨 🎤 or knowledge 👩 🏫 you're delivering. Maybe there is already something you are particularly good at, you could show your followers exclusively only on your BestFans profile? Everything is allowed, from toe nails painting to deep astrophysics talk. A good example is a restaurant that started a tutorial series during the lockdown, showing its customers how to easily recreate their dishes at home. 📹👩🍳🥑🍅🥪 Just share your knowledge exclusively with your fans and followers on your BestFans profile. There are no limits!
Another way to create how-to content is to solve a specific problem. This can be a very boring everyday problem, such as time management or motivation during the lockdown. Go through your daily routine and write down everything that comes to your mind and where you see problems or obstacles. You will see, that a lot of followers have the same problems and are grateful for your help and advice. 💗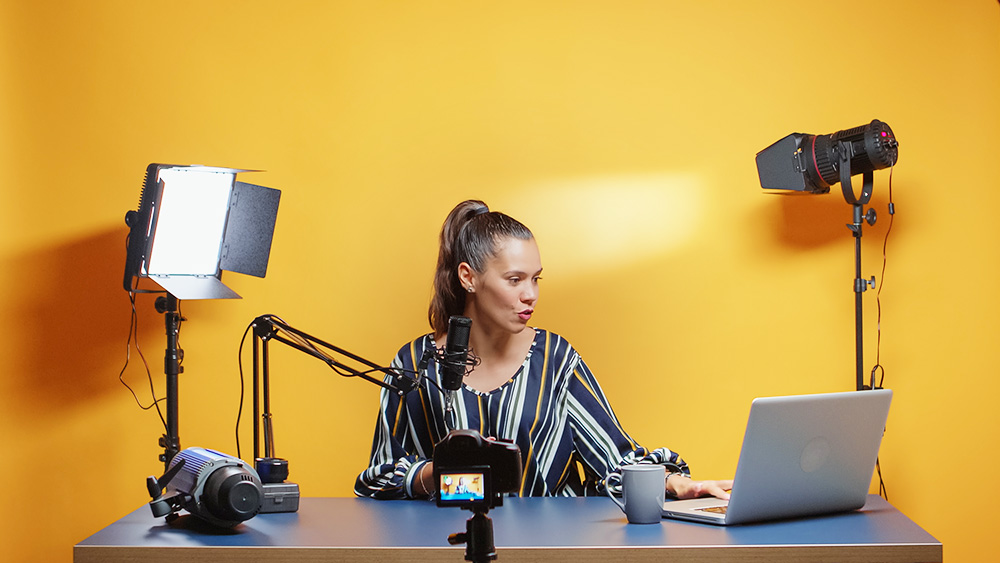 Content Idea #2: Share a sneak peek behind-the-scenes
Your daily routine may sound totally boring at first glance,  but it is totally not for your fans. People are curious by nature. Especially private insights give your followers the impression of being very close to you and awaken the feeling of seeing something that is exclusively for them. It can be totally exciting to look behind your pefect pictures and content and get exclusive insights behind the scenes. Here you can show who you really are, how you manage your everyday life and that you are also confronted with the daily problems like everyone else. It doesn't have to be perfect at all: Your fans will love to see how you drop a plate or a glass. Take your followers with you to work: A day in the life of a designer or model is interesting, but a day of an office employee 👨💼👩💼 or hairdresser 💇💇 can be exciting and eventful as well. You have the opportunity to go to different events? Then take your followers along exclusively via BestFans and show them what's happening backstage. Share interesting content that your followers normally don't get to see, like a photo shoot, a fashion show or a set for a video shoot. Show them how much effort you put into creating your content. 💪 Your fans will thank you. 💡 Tip: Start by giving your followers a few sneak peeks to make them curious.
Content Idea #3: Use a publishing calendar
Did you know that the 06th of July is World Kiss Day? If no, then you definitely need a content calendar that helps you to fill your BestFans profile with exclusive content. Everyone knows Easter, "Black Friday" and Christmas, but you can also fill the other 360 days of the year with strong content very well. Meanwhile, almost every day is an event day, which you can turn into a special post or campaign with a little creative and personal touch. Just Google the term "content calendar 2021" and save important action days and events so that you won't forget any of them in the future. In the future, you'll always be up-to-date and create content with added value that you can share with your followers. Extra tip 💡: If the content calendar is not enough for you, then simply use the week days to get inspired:
→ Monday mood
→ Tuesday vibes
→ Wednesday motivation
→ Throwback Thursday
→ TGIF (Thank God It's Friday)
→ Saturday workout
→ Sunday fun day
Content Idea #4: Collaborate with other creators
As already shown in the blog post "3 hints to promote your BestFans page!", the cooperation with other creators is a win-win situation for both parties. Here you can use each other's reach and even address new target groups to gain followers. 🙌🙌🙌 Your exclusive content should only be visible on your BestFans profile for your fans and followers.
Content Idea #5: Answer frequently asked questions
There are questions that come back over and over again. 🤔 Take your time on a rainy afternoon and collect all the questions you've been asked in the past or questions that might be interesting for your  followers. 💡 Tip: Think out of the box! Take a look outside the box and think about what wouldn't be a typical question for you, but still super interesting if you woudld answer it. 😜 Especially private questions and answers are more than welcome by followers and fans and strengthen your relationship with them. You can also just ask them in a Q&A session what they want to know about you.
Create a video 📹 by either interviewing yourself or someone else interviewing you. Upload the content exclusively to your BestFans profile. If there are too many questions, just make a small series out of it and shoot several episodes at once. 😏 The so-called episodic content is a great tool to post regular content for followers and fans. It generates a wide variety of design possibilities and provides an incentive to visit your BestFan profile more often.
Our conclusion: 📢 Stay authentic and listen to your fans feedback! More tips & tricks for a successful start on BestFans can be found in our blog post: 10 tips for your perfect start as BestFans Creator!
We wish you a lot of fun creating content! 💗